Welcome to the Selfie Pod a new style of Photo Booth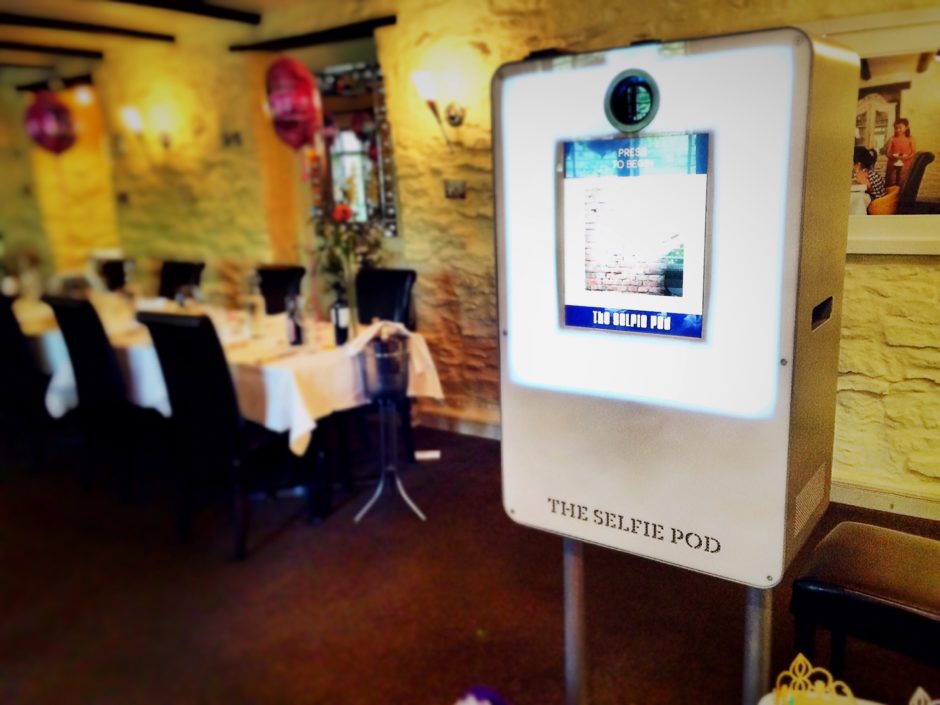 Open Style Photo Booth
The Selfie Pod is a beautiful open style photo booth that packs all the features you'd expect from a standard enclosed booth but without the box, its simple elegant lines and space gray finish allow it to fit in the most prestigious of environments without looking out of place
With its small footprint and compact size the Selfie Pod will enable you to capture the biggest of events in the smallest of spaces.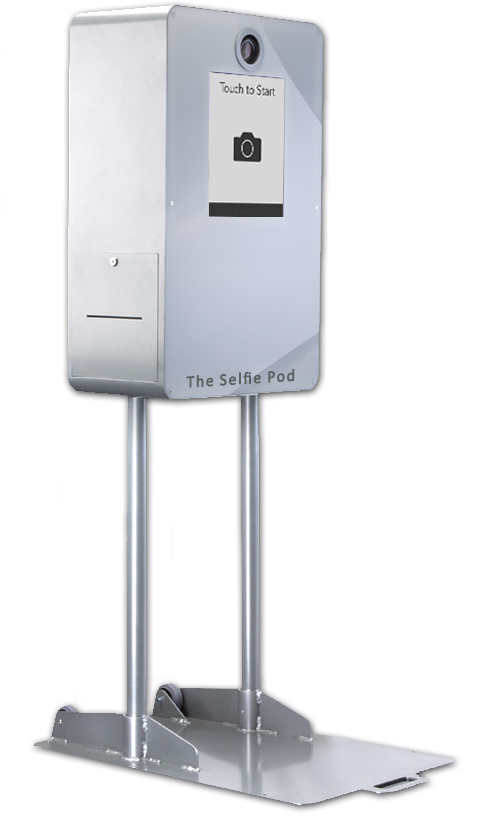 Fashion Style Lighting
The professional flash system in the Selfie pod has been specially designed to give a beautiful 'high fashion' look to the photos; its soft wrap around light eliminates any shadows and smooths out the skin tones
Creative Backgrounds
The Selfie Pod can be set up to use your own background, an interesting wall or a special feature of your venue maybe. Or you can choose one of our free standing backgrounds, available in various colours and designs and for an additional cost you can even have a background created specially for your event.
Instant Printing
The Selfie Pod incorporates a state of the art digital printing system allowing the user to instantly print their photographs at the end of the session which then appear a few seconds later via a discrete slot on the side of the Selfie Pod
Email and Text Messaging
Enabled as standard is our fantastic Email and SMS service that allows the user to email or text their picture to their own or their friends' email addresses instantly*. The email will contain their picture along with copy written by you the client. The text message will contain your text plus a link to the photograph
*wifi or strong mobile signal needed for instant upload, if there is no signal at the location of the Selfie Pod then any messages will be queued for later delivery
Social Media*
As well as email and text messaging we can also enable various social media options;
User Facebook – the user can upload their picture to their own Facebook page by simply entering their login details and pressing the upload button, the photograph will then appear in their news feed for all their friends to see
Client Facebook – the photos can be automatically sent to your own facebook business page, uploading in real time during the event, this is great if you want people to visit your page both during and after the event
User Twitter – the user can upload their picture to their own twitter feed by simply entering their login details and pressing the upload button
Client Twitter – the photos can be automatically sent to your own twitter feed, uploading in real time during the event which can create huge awareness for any message or brand promotion you may have
*wifi or strong mobile signal needed for instant upload, if there is no signal at the location of the Selfie Pod then client messages only will be queued for later deliver
Brand Awareness
We are also able to brand any pictures and prints from the Selfie Pod with your logo or message which not only provides users with a take-home memento of your event but most importantly a lasting memory of your company or product
Data Collection
We can set up the Selfie Pod to produce a short survey before your users are able to share their photos. This data can then be provided to you as a CSV file for use in your own marketing